Image

The story of Tulane University would not be complete without the contributions of the many important people from diverse backgrounds who have made a substantial and lasting impact on our campus.
In April 2019, President Mike Fitts announced an exciting new initiative to honor these Tulanians who led the way to the university becoming a more inclusive, diverse and welcoming community.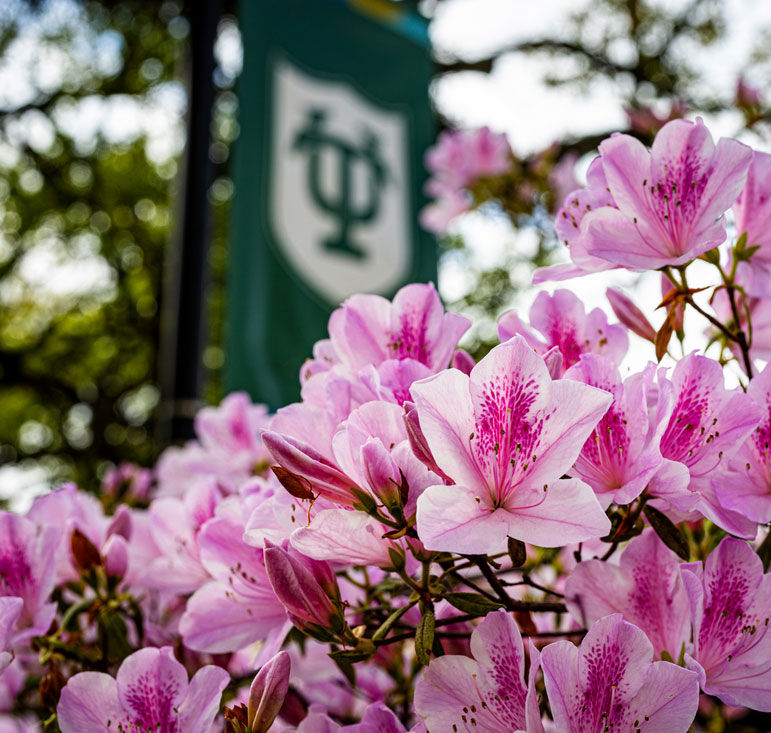 In spring 2023, the university announced spaces within Hébert Hall would be named in honor of Gwendolyn Midlo Hall, renowned historian, and the Desegregation Trailblazers, the first students that integrated Tulane in 1963.

Dr. Gwendolyn Midlo Hall was an expert in colonial-era Louisiana and a civil rights activist who attended Newcomb College. She had a long career and received much acclaim for her work that revolutionized the understanding of slavery in Louisiana by identifying 107,000 enslaved African people.

The Desegregation Trailblazers are honored as the first African American students to enroll at Tulane in January of 1963 after the decision to desegregate Tulane was made in the fall of 1962. Most of these students enrolled at the graduate level and took courses in a variety of departments and schools. They opened the door for greater equality and inclusivity.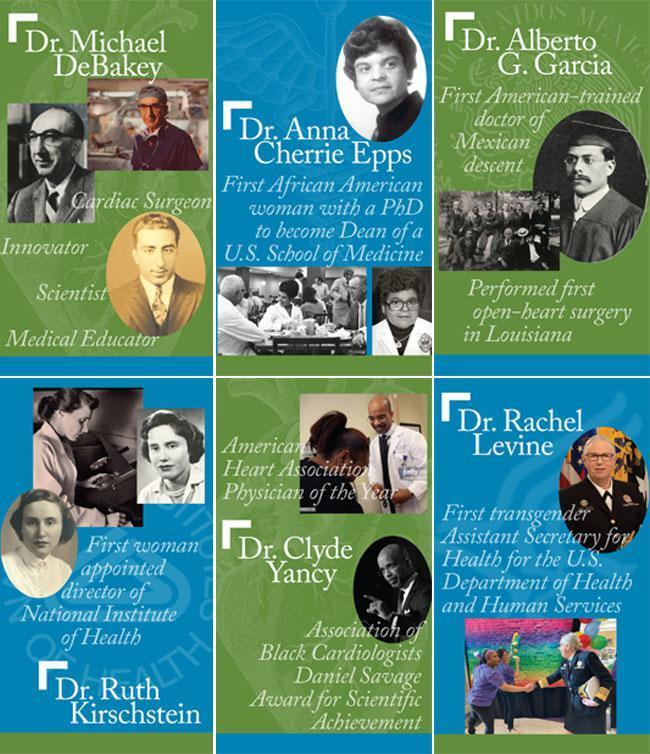 Dr. Michael DeBakey, Dr. Anna Cherrie Epps, Dr. Alberto G. Garcia, Dr. Ruth Kirchstein, Dr. Rachel Levine and Dr. Clyde Yancy were honored for their monumental achievements in the medical field and their lasting impact on the Tulane medical community.
The School of Medicine installed a visual banner display of these Trailblazers in Hutchinson Auditorium to recognize the diverse faculty and alumni who have been critical to the fabric of the school's history and broke barriers in medicine.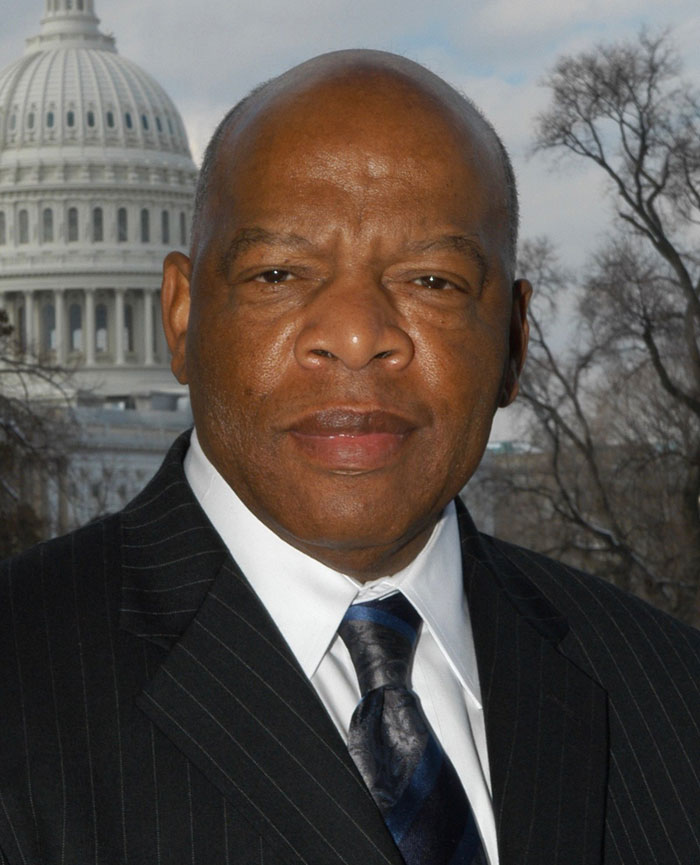 In honor of the late U.S. Representative John Lewis, the School of Professional Advancement named its Public Administration program after the civil rights icon who inspired and fought for so many Americans. Lewis received an Honorary Degree at Tulane's 2019 Commencement ceremony.
Members of the Tulane and New Orleans community celebrated with a dedication ceremony featuring representatives of the John and Lillian Miles Lewis Foundation and former Attorney General Eric Holder.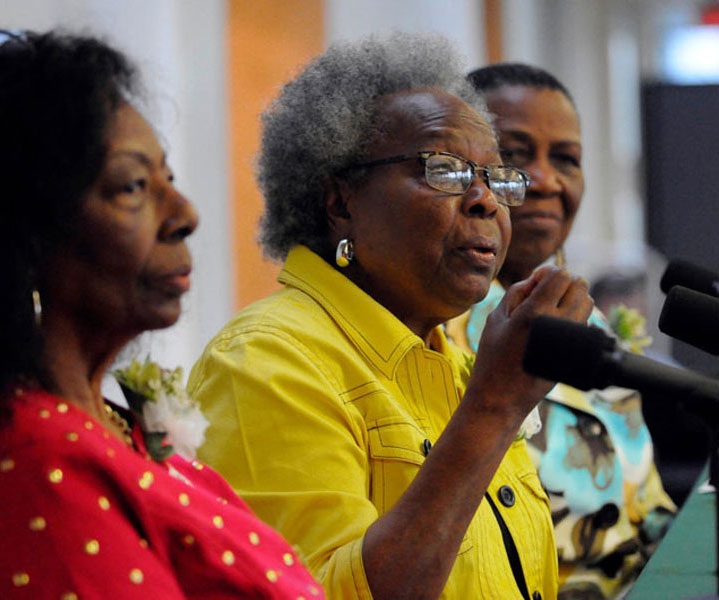 Gloria Bryant Banks (MSW '64), Pearlie Hardin Elloie (MSW '65) and Marilyn Stewart Piper Riley (MSW '64) were the first Black graduate students to earn degrees from the Tulane School of Social Work and among the first Black students to graduate from Tulane.
The School of Social Work commissioned New Orleans artist Terrance Osborne to paint a bold, large-scale artwork that tells the story of the first Black graduate students to earn degrees from their school. Osborne's installation and a documentary film highlighting the women are housed on the third floor of the School of Social Work, named in honor of the three graduate students.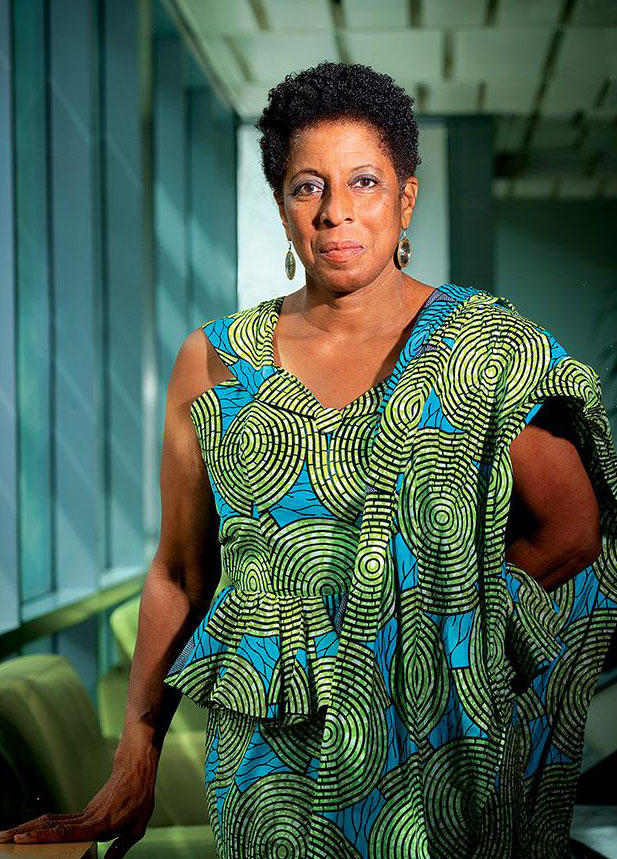 Carolyn Barber-Pierre was honored as a campus pioneer for her three decades of dedication to the Tulane community. She has been instrumental in the university's movement toward greater inclusion.
In 2019, the Office of Multicultural Affairs, the Office of Gender and Sexual Diversity, and the Office of Religious Life – as well as their new space in the renovated Richardson Building – were named the Carolyn Barber-Pierre Center for Intercultural Life.
The official dedication and ribbon-cutting ceremony at the center were held in 2021. The event included a gathering of faculty and staff, students, alumni, and family and friends for a celebratory luncheon and the unveiling of a portrait by New Orleans artist Brandan "BMike" Odums, which is on display in the center.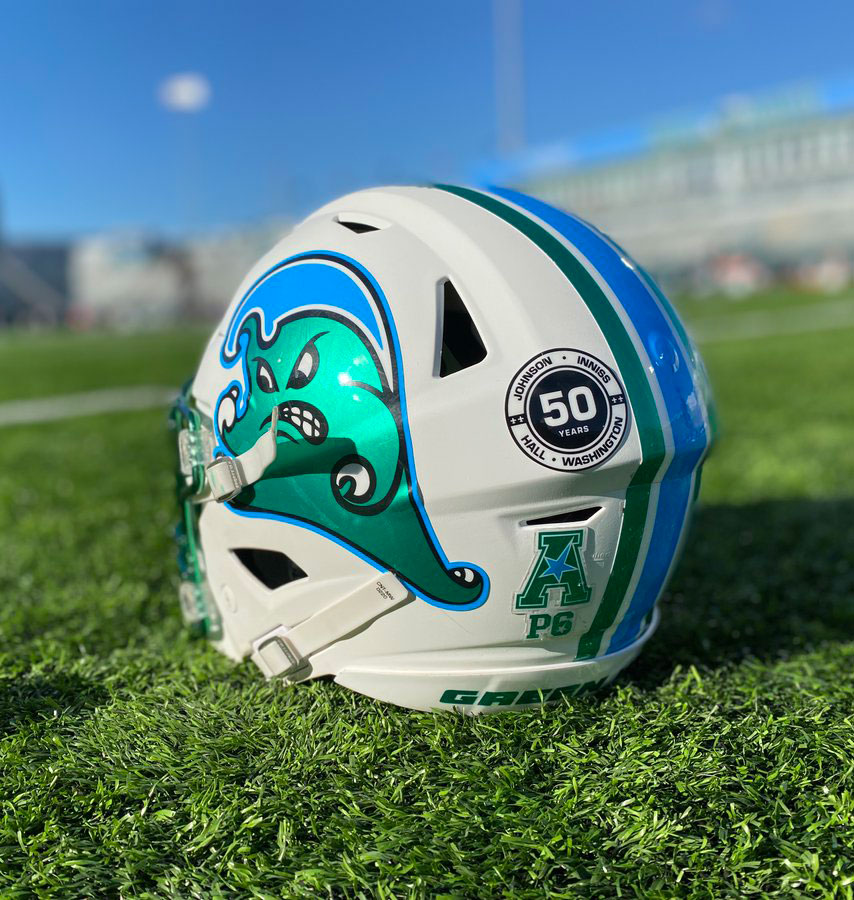 Charlie Hall, Charles Inniss, Robert Johnson and John Washington broke the color barrier 50 years ago by joining the Green Wave football team in the fall of 1971.
Tulane Athletics recognized the first Black football players during the Olive and Blue's matchup with second-ranked Cincinnati in October 2021.
Stickers were placed on the team's helmets commemorating the 50th anniversary of their debuts. In addition, the honorees raised the No. 18 flag prior to the game in honor of Devon Walker and served as honorary team captains.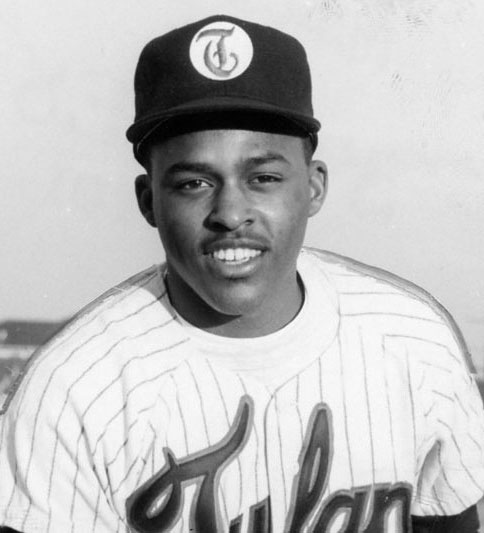 Stephen Martin Sr. (A&S '68, B '73) became the first Black person to play a varsity sport in the Southeastern Conference when he took the field for the Tulane baseball team in 1966. Tulane Athletics established the Stephen Martin Scholars to honor his legacy. The annual award recognizes two Green Wave student-athletes who represent the highest level of character and leadership skills while being academically driven and civic-minded.
An installation honoring Martin and bearing the names of the scholars is on view in Yulman Stadium.
Image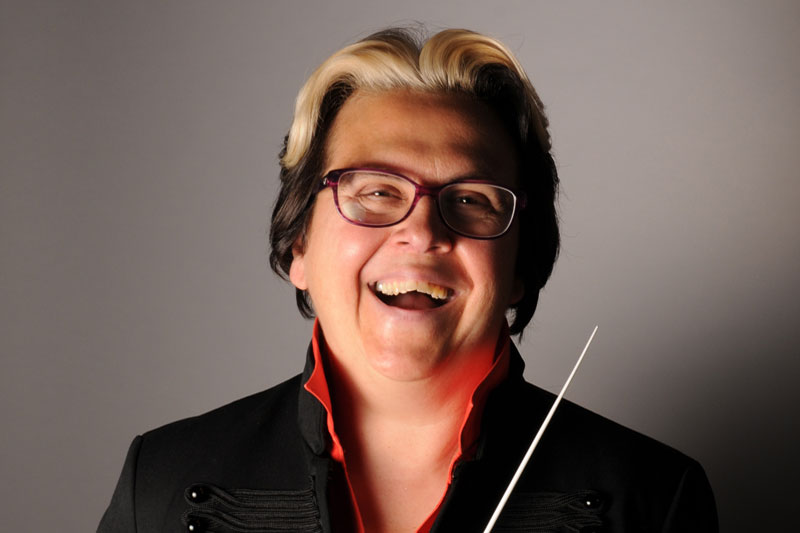 Odaline de la Martinez (NC '72) is an award-winning composer, conductor, record producer, event curator and the first woman to conduct a BBC Prom at the Royal Albert Hall.
To honor her contributions to the international music community, the Newcomb Department of Music in the School of Liberal Arts established the Odaline de la Martinez Award, given annually to an outstanding student in performance, composition, or scholarship about music in the Americas.
Image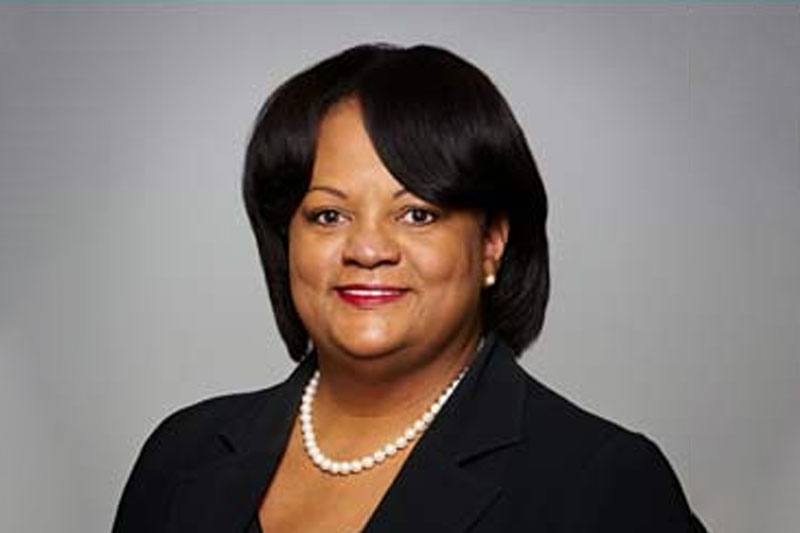 Dr. Regina Benjamin (MBA '91) is founder and CEO of BayouClinic/Gulf States Health Policy Center. She previously served as the 18th United States Surgeon General under President Barack Obama. The A.B. Freeman School of Business and the School of Public Health & Tropical Medicine honored Benjamin by establishing the Dr. Regina Benjamin Distinguished Lecture Series.
Image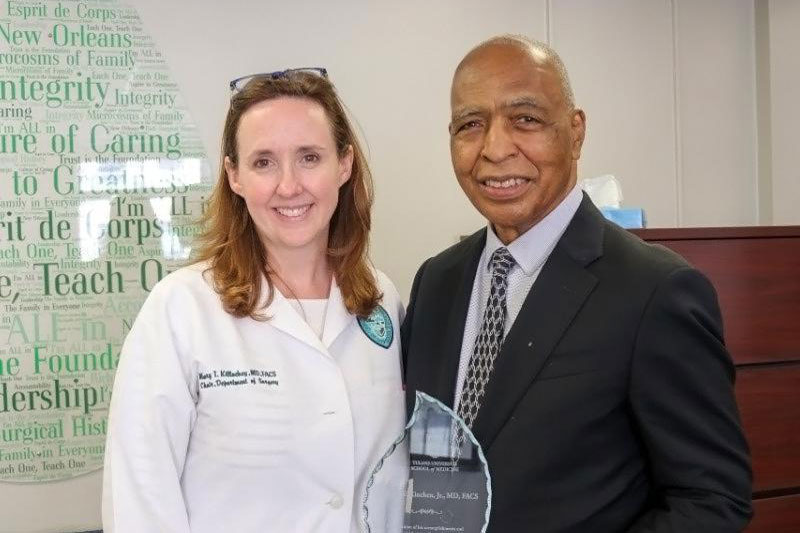 Dr. Ernest W. Kinchen, Jr. was the first Black graduate of the Tulane School of Medicine's Department of Surgery residency program in 1971. To honor his legacy, the Department of Surgery established the annual Dr. Ernest W. Kinchen, Jr. Visiting Student Clerkship Award, offered to 4th-year medical students who are underrepresented in medicine and are interested in pursuing a career in general surgery.
Image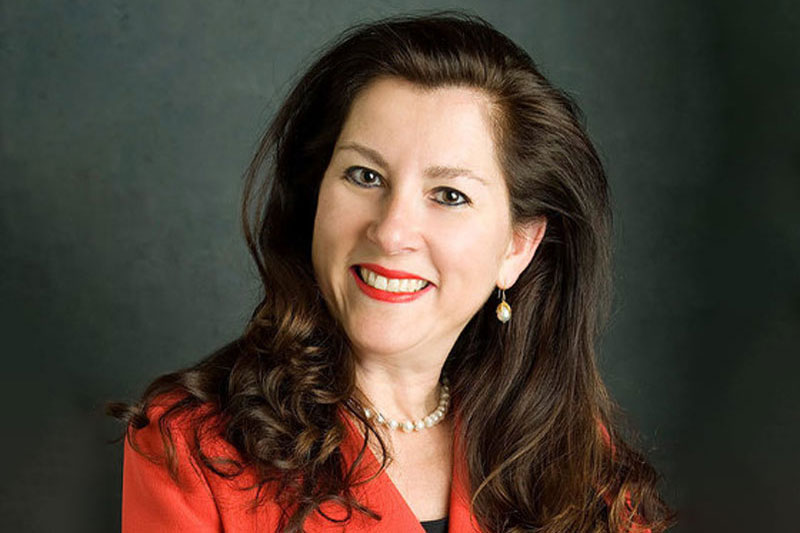 A pioneer for female architects, Angela O'Byrne (M.Arch '83) has long held a passion for advocacy in architecture and built environment professions. As CEO of Perez, APC, she directs numerous social impact projects, locally and internationally, that provide aid to groups in need.
The School of Architecture recognized O'Byrne by naming the Angela O'Byrne Alumni Award, given annually to an alum who has demonstrated outstanding community involvement through architecture.
Image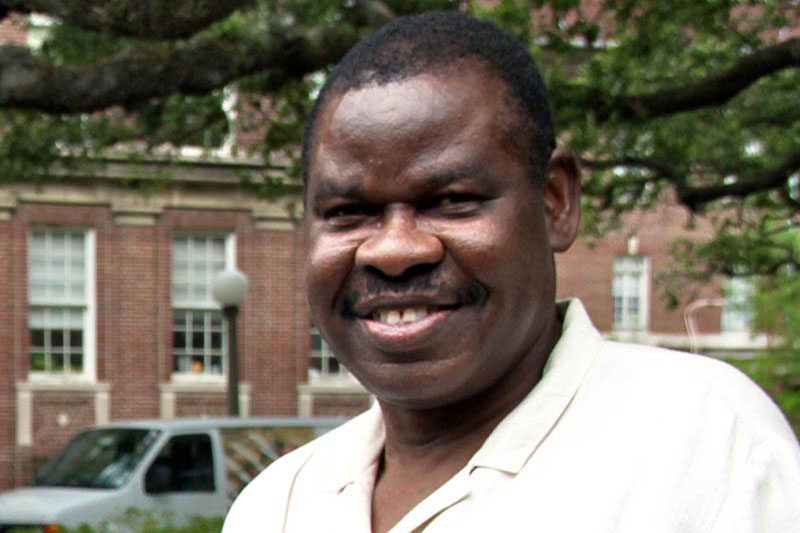 Nwachukwu Frank Ukadike was an associate professor in Tulane's Departments of Communication and Africana Studies as well as an author and scholar in the field of African cinema and film studies. Hailing from Nigeria, Ukadike was a mentor and an inspiration to the many students he taught since coming to the university in 1998. To honor his life and contributions to the Tulane community, the School of Liberal Arts established the annual N. Frank Ukadike Award for Excellence in Media Studies.
Image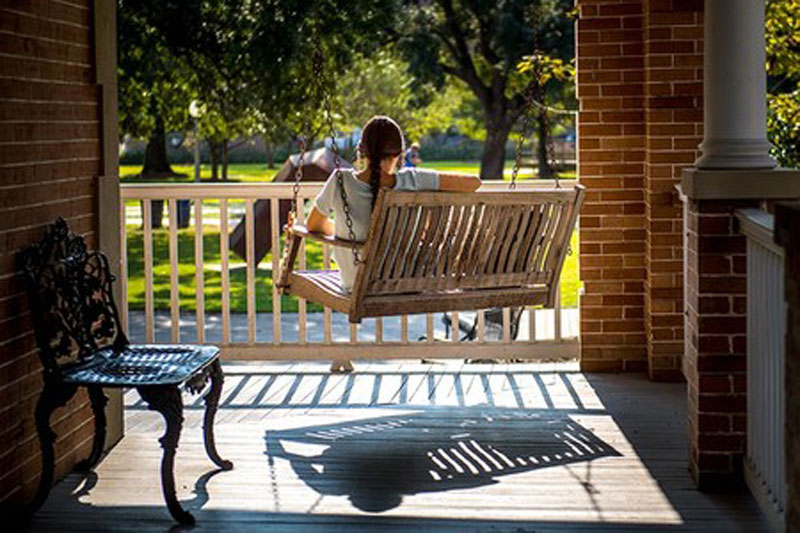 The late Gisela Spieker, Ph.D. (UC '61) immigrated with her family to the United States from Germany in the aftermath of World War II.
The School of Professional Advancement honored Spieker by establishing the Dr. Gisela Spieker Prize, presented annually to an outstanding first-generation Tulane graduate.
Image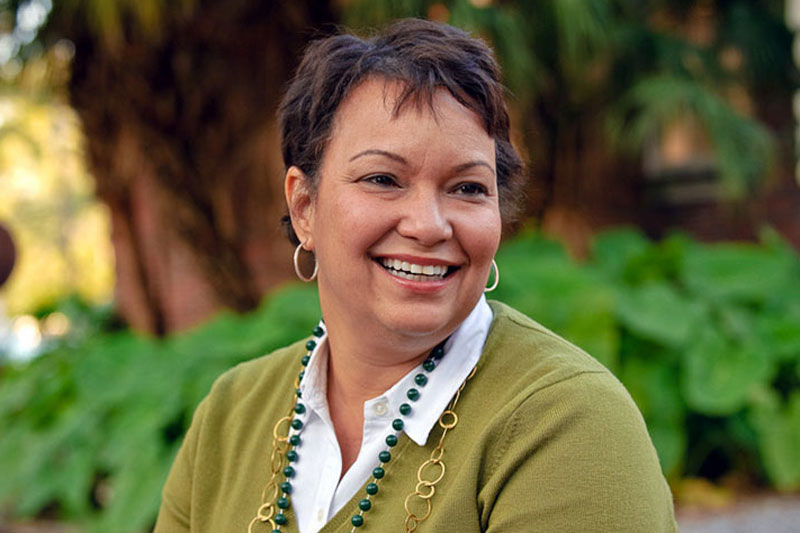 Lisa Jackson (E '83) is vice president of Environment, Policy and Social Initiatives for Apple. Previously she served as Administrator of the U.S. Environmental Protection Agency under President Barack Obama. The Tulane Alumni Association recognized Jackson by naming its highest award for professional achievement in her honor.
The Lisa Jackson Professional Achievement Award is given annually to alumni who have distinguished themselves through their professional accomplishments, and whose contributions honor the legacy of excellence at Tulane University.
Image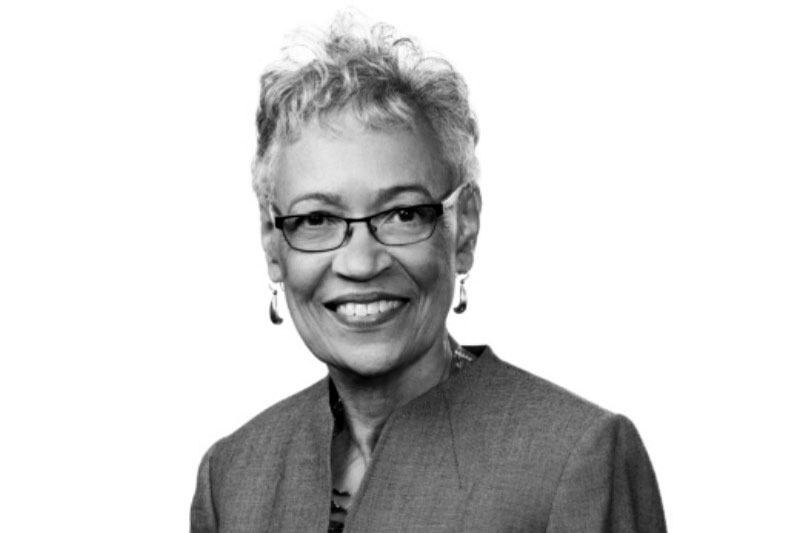 Janice Foster (L '70) was the first Black woman to graduate with a law degree from Tulane, two years after Michael Starks became the first Black student to earn his Juris Doctor. She was only the second Black law graduate. A full 50 years later, with a career that has been spent at Jones Walker practicing estate planning, estate administration and tax law, Foster's legacy includes membership in the 2020 Class of the Tulane Law School Hall of Fame and the Janice Foster Emerging Leader Award, which recognizes early-career Tulane Law alumni who have distinguished themselves for their leadership and service to the profession and the larger community.
Image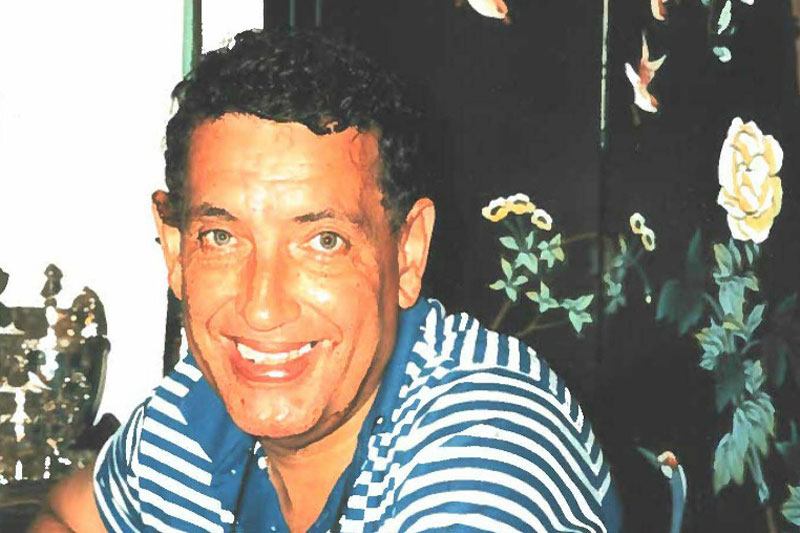 Michael Starks (L '68), who broke barriers in 1968 to become Tulane Law's first Black graduate, lived a remarkable life full of firsts, including becoming the first Black lawyer in the New Orleans City Attorney's Office. To honor his life and contributions to the legal community in New Orleans, Tulane Law honored Starks with a portrait that hangs in the law school and launched the inaugural Black Law Alumni Reunion to celebrate the 50 years of Black law achievement since his graduation.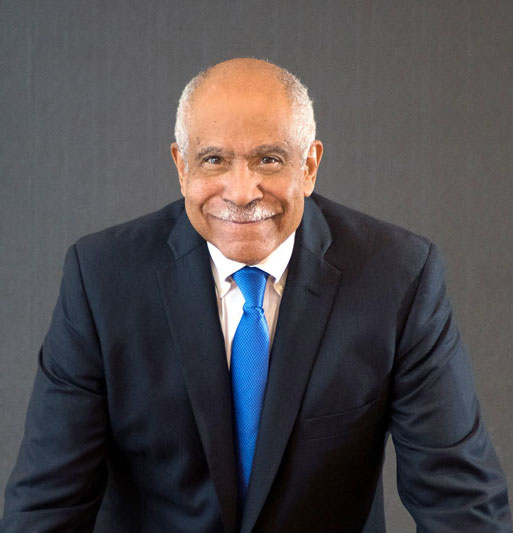 Wayne Lee, a 1974 graduate and current member of the Board of Tulane, was the first Black president of the Louisiana State Bar Association. For his lifetime commitment to diversity in the law profession and to his peers, the law school has named a scholarship in honor of Lee and commissioned a portrait to hang in John Giffen Weinmann Hall.
The Wayne Lee Award for Outstanding Service to the Profession recognizes Tulane Law alumni who exemplify servant leadership and timeless contributions to the legal profession. Lee served as the 2022 Commencement speaker for Tulane Law School.
In 2019, the Board of Tulane approved naming Willow Residences, currently designated for the street on which they sit, in honor of the first Black undergraduates to earn degrees from Newcomb and Tulane, respectively: Deidre Dumas Labat (NC '66, G '69) and Reynold T. Décou (A&S '67, '79).
The university celebrated these new designations with special ceremonies and celebrations while recognizing many other great Tulanians, including Bobby Yan (TC '95), a six-time Emmy Award winner and the founder of Tulane's Asian American Student Union, for whom the Bobby Yan Lecture in Media and Social Change was named; and Luis Guillermo Solís (G '81), for whom a professorship was named.
Image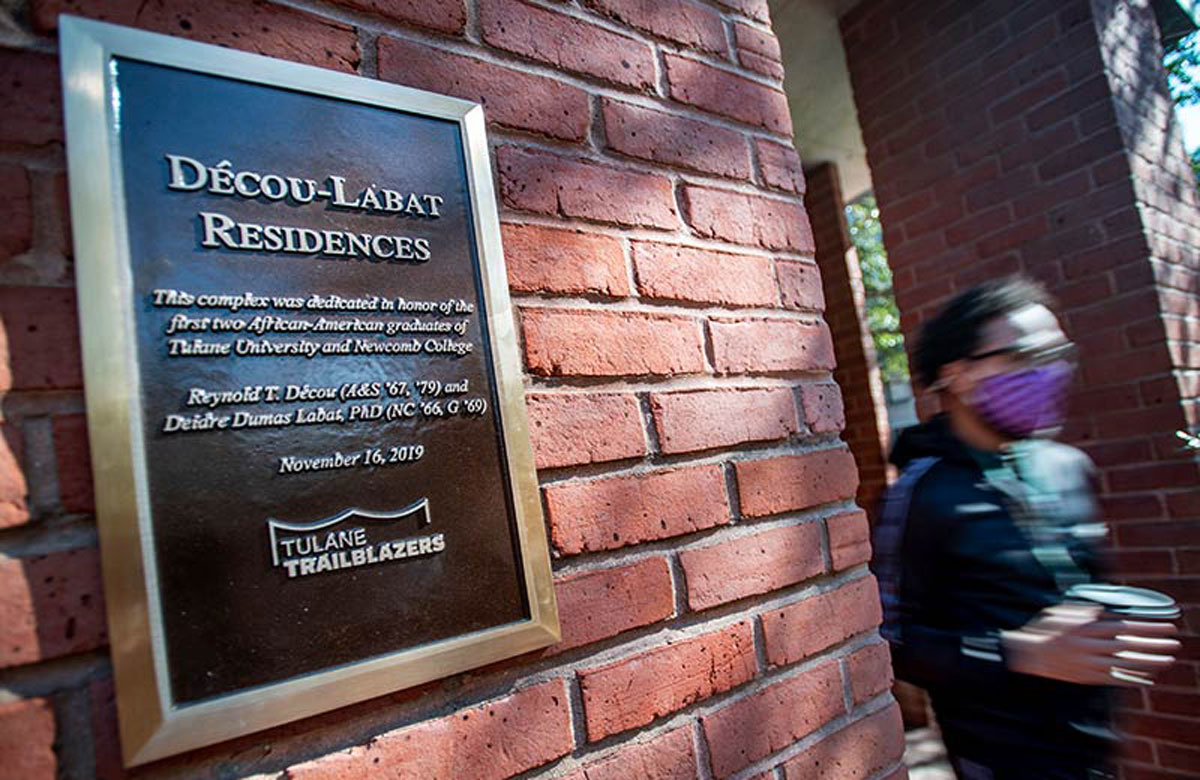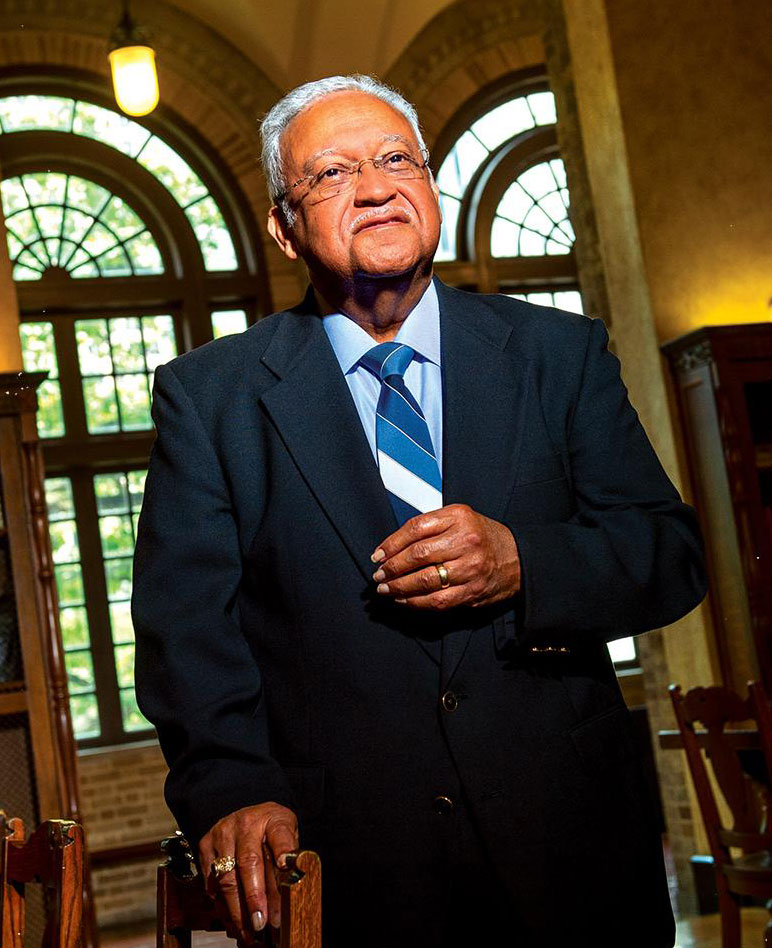 When Tulane began integrating in 1963, among the first students recruited by the university was Reynold T. Décou, Sr. (A&S '67, A&S '79).
A two-time graduate from Tulane's School of Arts and Sciences, Décou earned his bachelor of science degree in 1967 and a bachelor's degree in earth sciences in 1979. After graduation, he enjoyed a 40-year career as a petroleum geologist.
A portrait of Décou by artist Carl Joe Williams now resides on the sixth floor of the Boggs Center for Energy and Biotechnology, home of the School of Science and Engineering.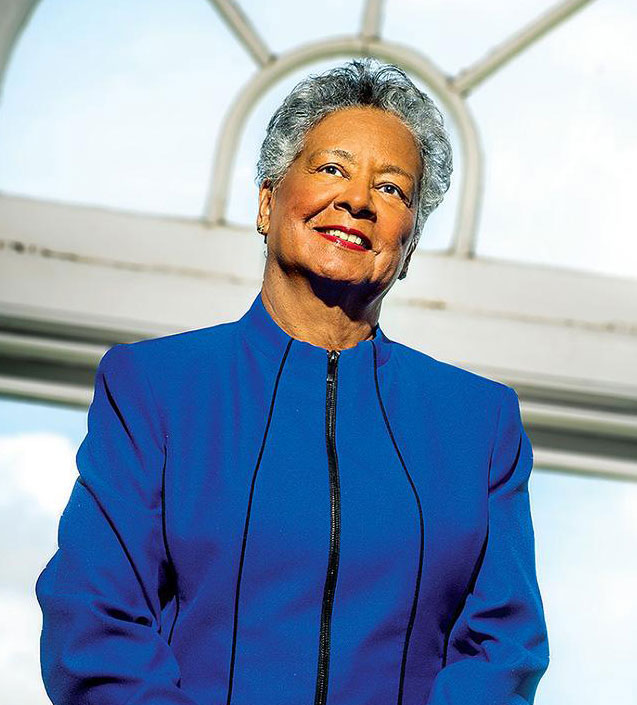 Dr. Deidre Dumas Labat (NC '66, G '69) was a first-year student at Xavier University when she learned that Tulane had integrated, creating an opportunity for her to enroll as the first Black student at Newcomb College in fall 1963. She majored in biology and eventually graduated with the Biology Prize.
Labat is professor emeritus, former senior vice president and vice president for academic affairs at Xavier University of Louisiana.
Image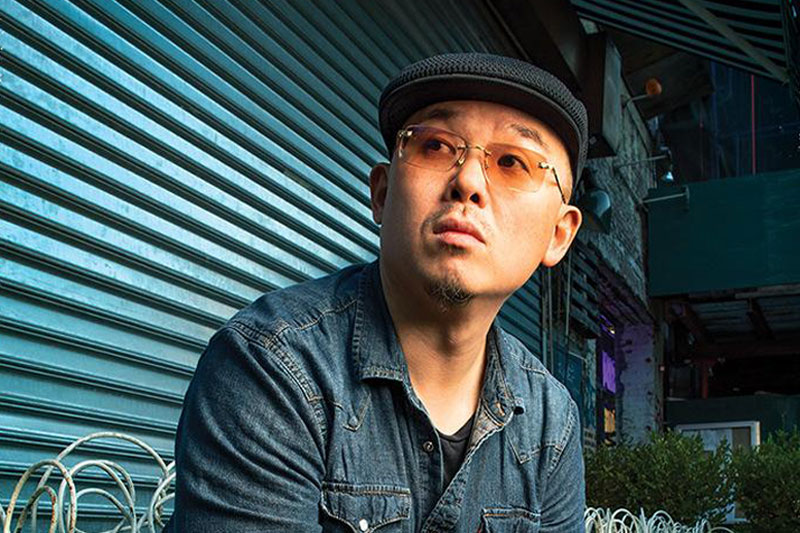 The Bobby Yan Lecture in Media and Social Change was named after the six-time Emmy Award winner and founder of Tulane's Asian American Student Union. Speakers have included renowned writer, journalist, and radio producer Daniel Alarcón, The Atlantic's senior editor Vann R. Newkirk II, award-winning filmmaker Cecilia Aldarondo and film producer Christine Vachon.