Welcome from President Fitts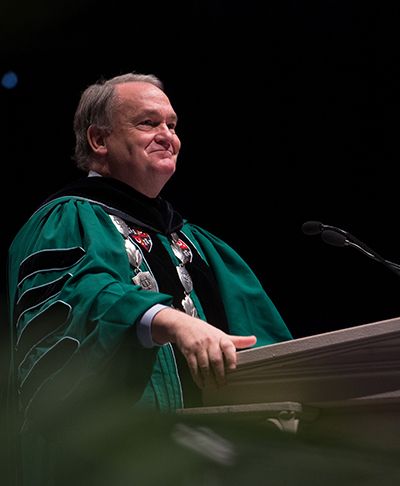 At Tulane University, learning is freed from siloed disciplines or majors. We are cross-disciplinary to the core.
Finance students study Shakespeare, music majors explore neuroscience, student-athletes become physicians, and everyone reaches beyond campus, beyond themselves and beyond what they dreamed possible to bring positive change to the community and the world.
We educate the whole person – intellectually, emotionally and socially – teaching the love of knowledge for its own sake and how to use that knowledge to tackle the pressing issues of our time.
We are both a major research enterprise and a tight-knit community of small classes and one-on-one mentor relationships.
Our students travel farther to attend school than students anywhere in the country. They are drawn by a thriving, welcoming community of nearly 14,000 students located in one of the world's most culturally diverse and environmentally significant regions.
We are a microcosm of the greatest global challenges and treasures and our boundary-crossing learning and research engages with it all – infectious diseases, coastal erosion, music, art and language.
Below are key initiatives to prepare the next generation of leaders and ensure the continued growth of Tulane's cross-disciplinary, global-impacting discovery and creativity.