Enhancing the Student Experience
Since arriving at Tulane, President Fitts has focused on creating formative experiences that shape our students in and out of the classroom. Whether it's in the lab, on the field, or at the dining table, Tulane spaces foster collaboration, encourage innovation and enhance learning.
President Fitts believes that, at their very best, universities bring together people from every corner of the world and connect them in the most unexpected ways. Spaces like the Commons create these moments of synchronicity, where ideas are born, and problems are solved – sometimes over a meal.
The Commons
One of the most exciting additions to student experience can be found at the newly opened Commons. Located in the heart of Tulane's uptown campus, the Commons is a 77,000 square-foot marvel that combines student life, academics, research, inquiry and, in true New Orleans style, a wide variety of food.
Nestled among centuries-old oak trees and offering commanding views of the Berger Family Lawn and Newcomb Quad, the Commons is steps away from student residences, the Howard-Tilton Memorial Library and other essential spaces at Tulane. It is connected by walkway to the Lavin-Bernick Center for University Life and in spirit to the heart and soul of the Tulane experience.
Students gather with faculty, staff and visitors at the Commons – broadening the intellectual life of the university and building an even stronger sense of Tulane community.
Center for Academic Equity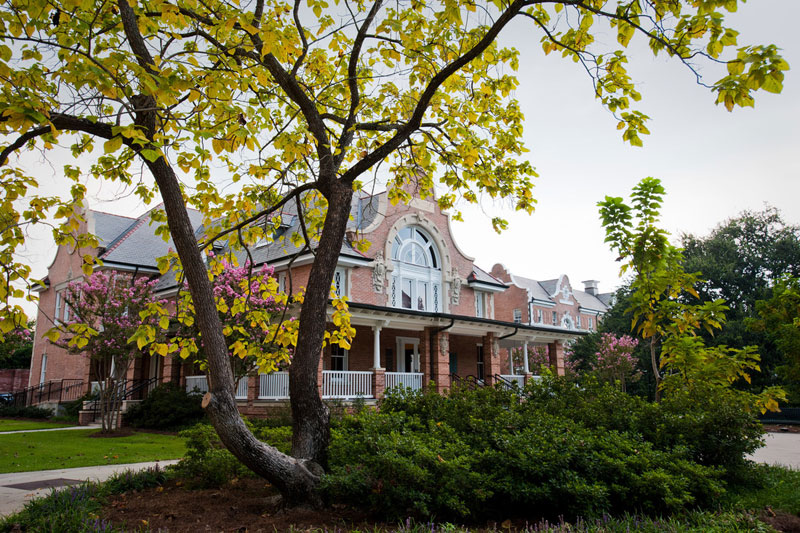 Recognizing an urgent need, in 2017 President Fitts authorized the creation of the Center for Academic Equity as a hub of services for first-generation college students, LGBTQ+ students, and students of color.
Housing and Residential Life
Community is at the heart of the Tulane experience. Our residence halls are more than just beds and bathrooms, they are dynamic, living, learning communities centered on academic inquiry, discovery and the creation of lifelong friendships.
Tulane's 14 residence halls are positioned throughout our campuses to maximize innovative learning, collaboration and creativity among a diverse student population representing all 50 states and nearly as many countries. In these communities, students grow intellectually and socially while creating memories that will last a lifetime.
As part of President Fitts' master plan for the university nearly every current residence hall will be renovated and the old dining hall will be replaced with a new, unified first-year residential quad. This will greatly expand our academically-themed Residential Learning Communities, promoting cross-cultural friendships and social/academic interactions that will serve our students well during their college years and beyond.
Residential Learning Communities
Through our faculty-in-residence program professors live in first-year residential halls, mentoring students as they adjust to college life and begin their journey as scholars. Students enroll in seminars aligned to the theme of their Residential Learning Community, exploring numerous subjects, including the ever fascinating and ever enchanting culture of New Orleans. These courses take place in classrooms located within the residence hall, allowing students to join their dorm neighbors to explore subjects in which they have a high interest and in areas that fire the imagination.